Wednesday, October 21, 2015
PRTR serves many different families and individuals in a variety of circumstances.  Every client is unique.  This is your chance to connect with other PRTR clients and share your story with people who can relate in a non-judgmental environment.  It's time to lift the stigma of poverty, recognize the bureaucratic barriers many low-income citizens face, and offer one another strength, compassion, and solidarity. You are not just a client; you are a friend!
Many of our clients have already connected to help one another in direct and practical ways—home repairs, transportation for critical errands, job opportunities, and more.
By creating a supportive community, making new friends, and building a strong coalition of neighbors, we will unite to end the City's unjust practices against low-income homeowners.
PRTR will host regular Uplifting Networking Events in the near future. We hope you can join us for our first meeting!  Please call or text 314.467.0127 to RSVP by November 8th.  (If you would like to join us, but need a ride…just let us know.)  We want to see your face and hear your voice!
Date:  Tuesday, November 10th, 2015
Time:  6:00pm – 7:30pm
Location:  Julia Davis Library – 4415 Natural Bridge Avenue, St. Louis MO, 63115
Coffee and light snacks provided. Feel free to invite friends or bring the kids to do their homework on the computers or browse books in the Children's Section!
In Unity and Solidarity,
Natalie Vowell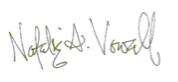 Founder, Executive Director
Project Raise The Roof