This May, PRTR had the delightful honor of sponsoring John Burroughs School senior Chris B., who volunteered with us the entire month for his "May Project".  Each Burroughs senior is required to spend the final month of their education on a volunteer project with a local organization to leave a lasting impact on their community.
Chris spent most of his days meeting past and future PRTR clients, doing demolition at our new office space, and installing a security system.  He took a trip to City Hall with our executive director to speak with legislators about municipal policies and helped his peers in St. Louis City schools pre-register to vote on the #STLSWAGTour with 100 Black Men and Hot 104.1.
Chris is intelligent, energetic, and polite—and, as our right hand man, an absolute pleasure to work with!  Perhaps the most fun we had all month was creating murals on the plywood boards at the office.  (Check out his work below!)
On June 2, Chris will graduate from Burroughs.  This fall, he will play football for the Dayton Flyers while pursuing an engineering degree at the University of Dayton with an academic scholarship.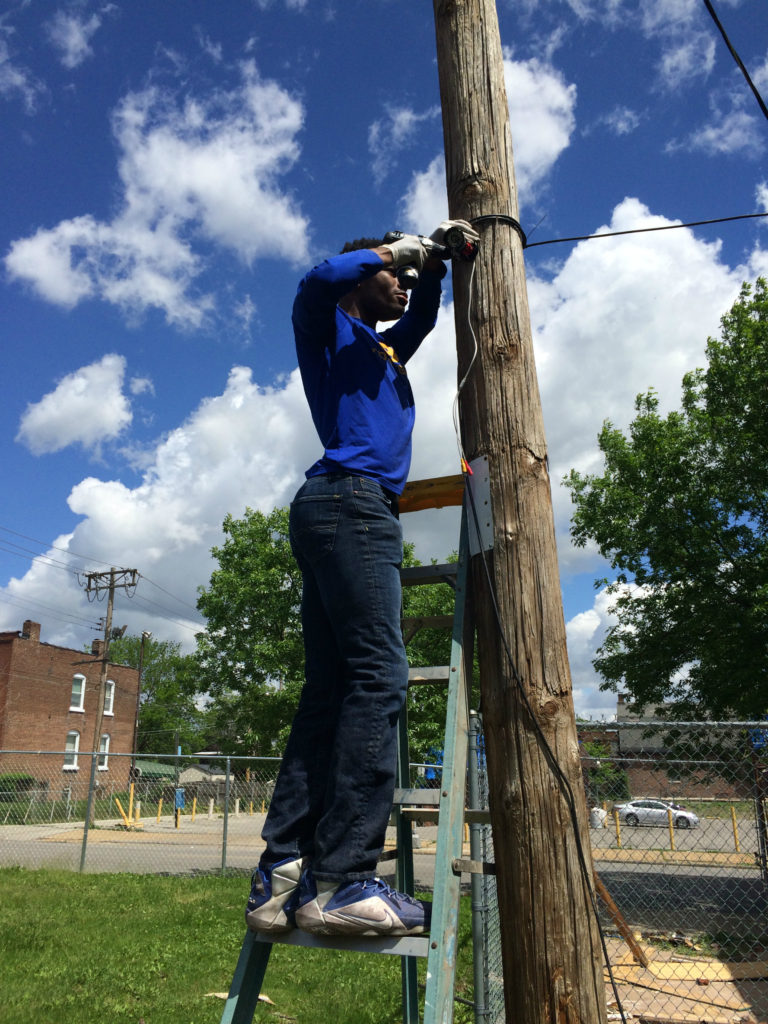 Chris mounts a security camera for the PRTR parking lot to provide a safe environment for our clients and neighbors.


Chris joins St. Louis 2014 Artist of the Year C-Sharp, PRTR's executive director Natalie Vowell, and President of 100 Black Men Jacque Land on the 2016 S.W.A.G. Tour to get St. Louis City high school seniors registered to vote.  Each year, the S.W.A.G. Tour partners with local hip-hop artists, community leaders and non-profit organizations to encourage Service, Well-Being, Academic Achievement, and Goal Setting among high school students.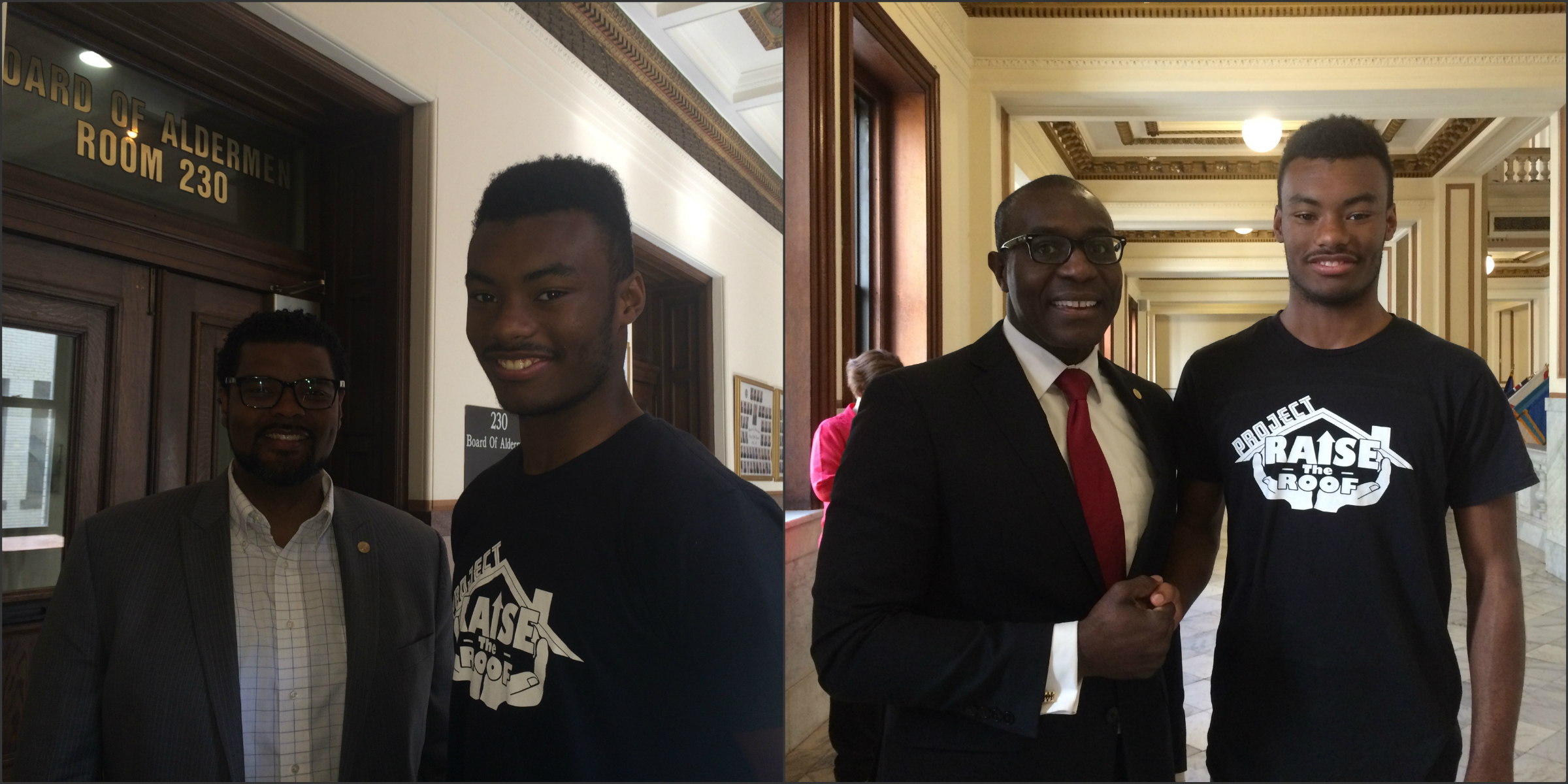 Chris meets 21st Ward Alderman Antonio French and chats with President of the Board of Aldermen Lewis Reed about his volunteer work with PRTR.  He went to City Hall on routine business, and had the opportunity to meet with some of the higher-ups who enact policies which directly impact PRTR clients.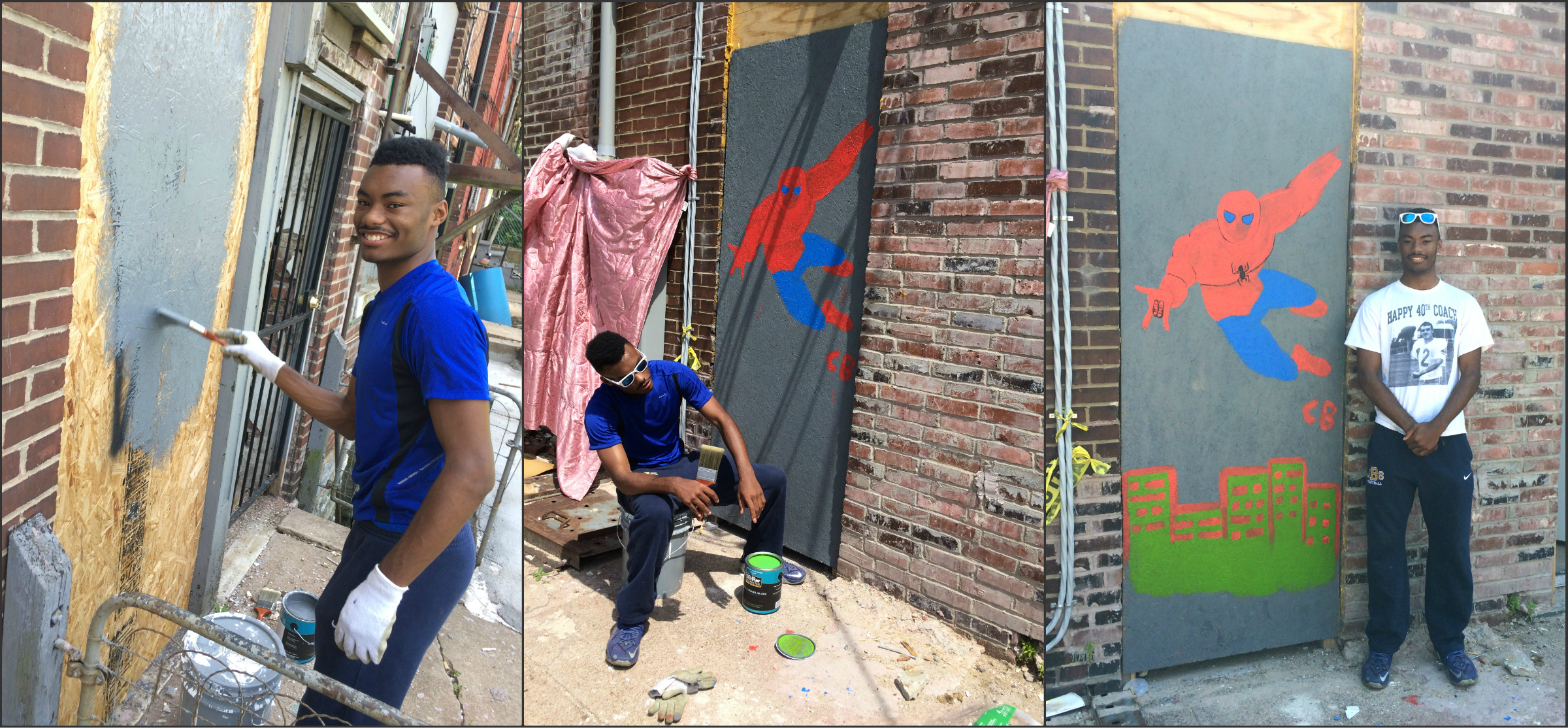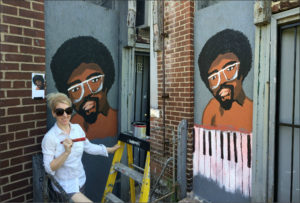 Natalie and Chris paint murals to beautify some bland plywood.  Natalie chose her favorite jazz pianist, Herbie Hancock, and Chris opted for a Spiderman theme to boost neighborhood morale.
From all of us at PRTR: THANK YOU and congratulations, Chris!  We wish you the best in this new, exciting chapter of your life!